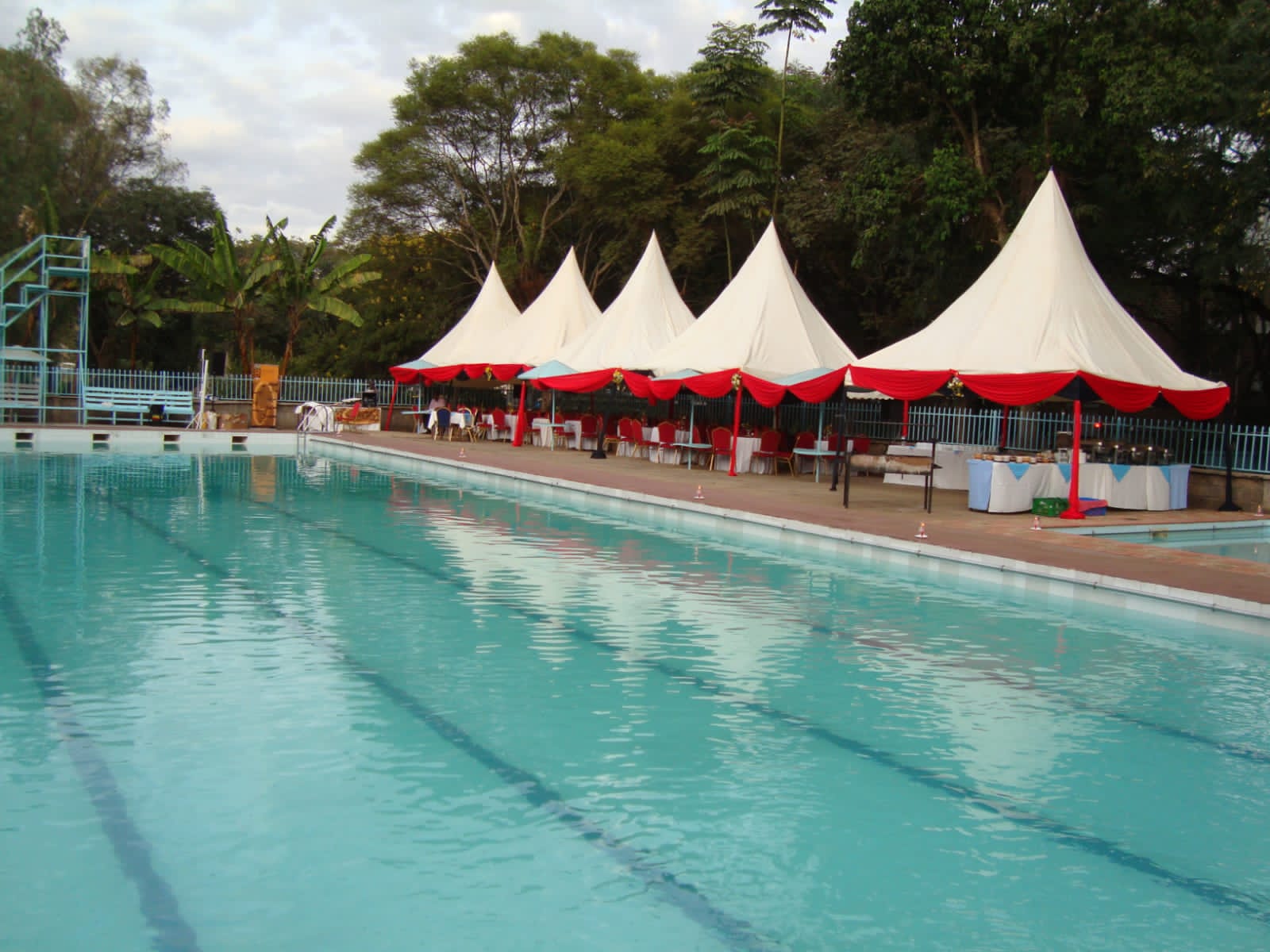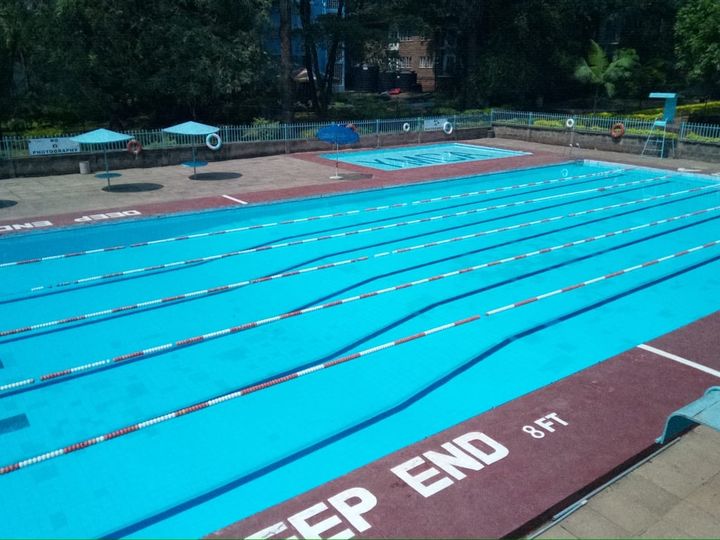 KENYA YMCA AQUATIC CENTRE
The facility has a rich history in the swimming industry having laid down the foundation of swimming in Kenya. Renowned competitive swimmers who have represented the country around the world were products of the YMCA Aquatic Centre. Many coaches and heads of international swimming organizations have a background traced back to Kenya YMCA Aquatic Centre. Our vision is to empower swimmers with excellence by not only providing an avenue to grow their talent but also changing their talents into income-generating for self-sustainability. This is mainly achieved through training and certification programs offered at the Centre. Founded in the late 70s Kenya YMCA Aquatic Centre is a member of the global friendship and fellowship of other YMCA's globally and regionally.
OPERATING TIME:
We are open 7 days a week, 4 weeks a month and 12 months a year:
∙ Monday, Wednesday and Friday 9:00am- 7:00pm
∙ Tuesday and Thursday – 7:00am- 5:00pm
∙ Weekends and public holidays- 10:00am- 5:00pm
CHARGES:
∙Leisure swimming: Weekday- kes 200
∙Leisure swimming: Weekend and public holidays- kes 300
∙Learn how to swim: kes 6,500 per month for 12 lessons only
∙ Lifesaving training program: kes 25,000
∙Basic water safety: kes 6,000
The facility has a sparkling blue main swimming pool divided into five lanes. The swimming pool is 30 meters (33 yards) in length and 13 meters (15 yards) in width. It has a shallow end of 1.5 ft in depth and a deep end of 8ft. the slope to the deep end is well designed for safety and reduction of injuries. At the deep end there is a firm diving board for those who loves diving that is spread in stairs of 0.5ft apart with the highest being 8 ft above the water surface. Also there is a spring diving board for aesthetic divers. To cater for the young swimmers, the Centre has a baby pool 8meters long and 6 meters wide with a depth of 0.2 ft at the shallow end and 0.5 ft at the deep end. The baby pool is properly lined up with non-slip deck tiles to avoid injuries for swimmers. The center is under 24 hours CCTV surveillance for safety checks and beef up security especially for swimmers belonging.
Clean and spacious changing rooms for gents and ladies with fixed hot showers after enjoying a cold swimming that leaves the body fully energized. The changing rooms are cleaned at intervals to ensure thorough hygiene. There are also bath tabs right outside the changing areas for swimmers to condition their bodies before diving into the pool. For privacy purposes we have two extra changing tents to particularly take care of those who prefer extra privacy during and also for children.
Right before entering the swimming pool area we have our pool reception office with professional front office staff who will have to check on compliance with, payments, right swimming gear and respond to any queries and or inquiries. It also acts as our emergency care unit with a fully stocked first aid kit and a spine board. All correspondences and records are captured at this office. The aquatic Manager sits right above the swimming pool where he can comfortably view swimmers and everything that is taking place. Feel free to interact with us anytime we exist to give you the best swimming experience.
Overlooking the swimming pool is a pool grill fitted with healthy fast foods at an affordable rate. This includes fries, sausages, cold drinks, fresh juices and a daily chefs special. If you need a sumptuous meal the restaurant is available to do an alarcate for you.
OUR SERVICES.
In our strategic plan we want to fully transform the Aquatic Centre into an Aquatic training institute to be a Centre of Aquatic research and excellence. This is due to the many certificate training courses that we offer amidst recreational swimming. Some of the courses offered at the Centre include:
1. Lifesaving course. – This is a training for Interested swimmers to understand how to prevent injuries at any aquatic body and respond to emergencies when they occur. The training takes place over a period of 6 months with two intakes in a year i.e January & July.
2. Basic Instructor Course- Two days training for certified lifeguards who want to learn how to train others on how to swim.
3. Pool maintenance course- One-day training for lifeguards to understand water treatment and how to maintain a clean pool. This entails chemical application and mechanical processes of maintaining the pool.
4. Aquatic First Aid- 3-5 days training for lifeguards on how to respond to emergencies when they occur within the swimming pool area.
5. Basic water safety- An orientation safety course to any swimmer on how to survive in water. Basic water safety is a one-month training that is relevant to anyone who works in professions that might expose them to drowning hazard such as cabin crews in the air travel industries and blue economy, Hotel and leisure resorts. Or as a life skill.
6. Swimming coaching course- For Lifeguards and instructors who want to understand swimming coaching to prepare swimmers for competitions. The course is split into two Level 1 and level 2.
7. Open water/ beach Lifesaving and SCUBA Training- For those who want to be beach lifeguards or water front lifeguards especially those seeking employment overseas.
8. Kenya YMCA Swimming academy- A talent based swimming training for young swimmers in readiness for swimming competitions. The program takes place only on weekends Saturday and Sunday but during school holidays four days in a week.
9. Learn to swim- A one-month training program for beginners.
10. Leisure swimming- Spend the day with us and enjoy the cool clean environment in the heart of Nairobi CBD. Weekdays kes 200 and weekends kes 300.
11. Swimming sports- water polo and swim team for organized swimming groups and corporates.
12. Corporate swimming for corporates and schools 13.Baptism venue for churches 14.Fitness swimming- for those who want to keep in shape and explore fitness through swimming.
15. Internship and industrial attachments- especially those students pursuing sports and recreation-related courses.
16. Photography venue and hiring for the swimming pool for occasions such as private galas and poolside dinners.