Appropriate for large sessions and short lectures that do not require extensive note-taking. This is a convenient setup to use before breaking into discussion or role-playing groups because chairs can be moved, can be arranged suit your event.
FULL-DAY CONFERENCE PACKAGE:
Full Day Conference Package @ ksh. 1,650.00 per person includes:
Am/Pm tea and Snacks
Mini Lunch Buffet
2 Mineral Water(500ml)
Stationary/Marker pens/Flipchart board/Papers
Projector and screens
Hall hire P.A System can be organized separately @ ksh. 8,000 per day.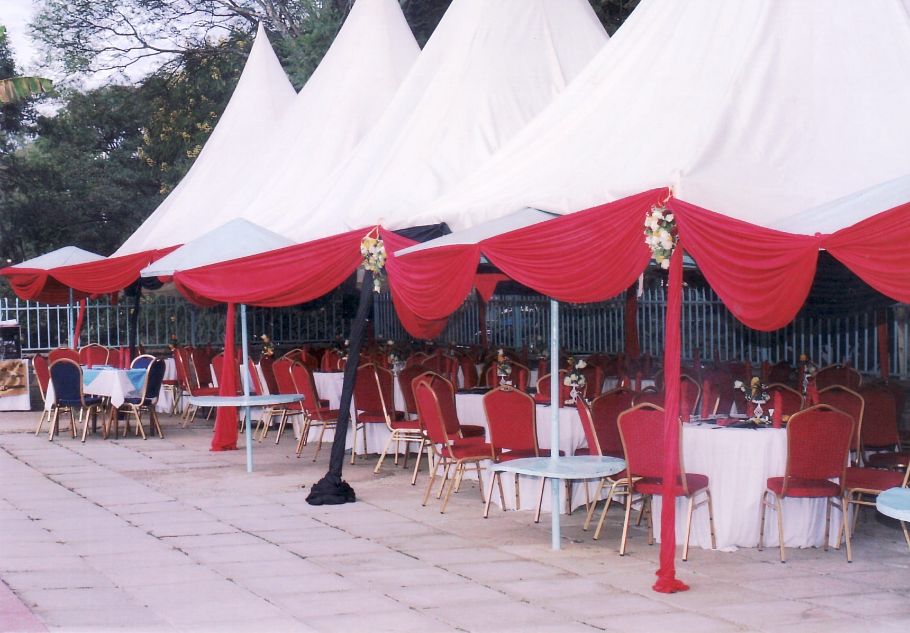 GEORGE WILLIAMS HALL
Multipurpose hall with a capacity of between 80 -150 persons depending on
Rates
Full day – ksh. 20,000.00
Half day – ksh. 10,000.00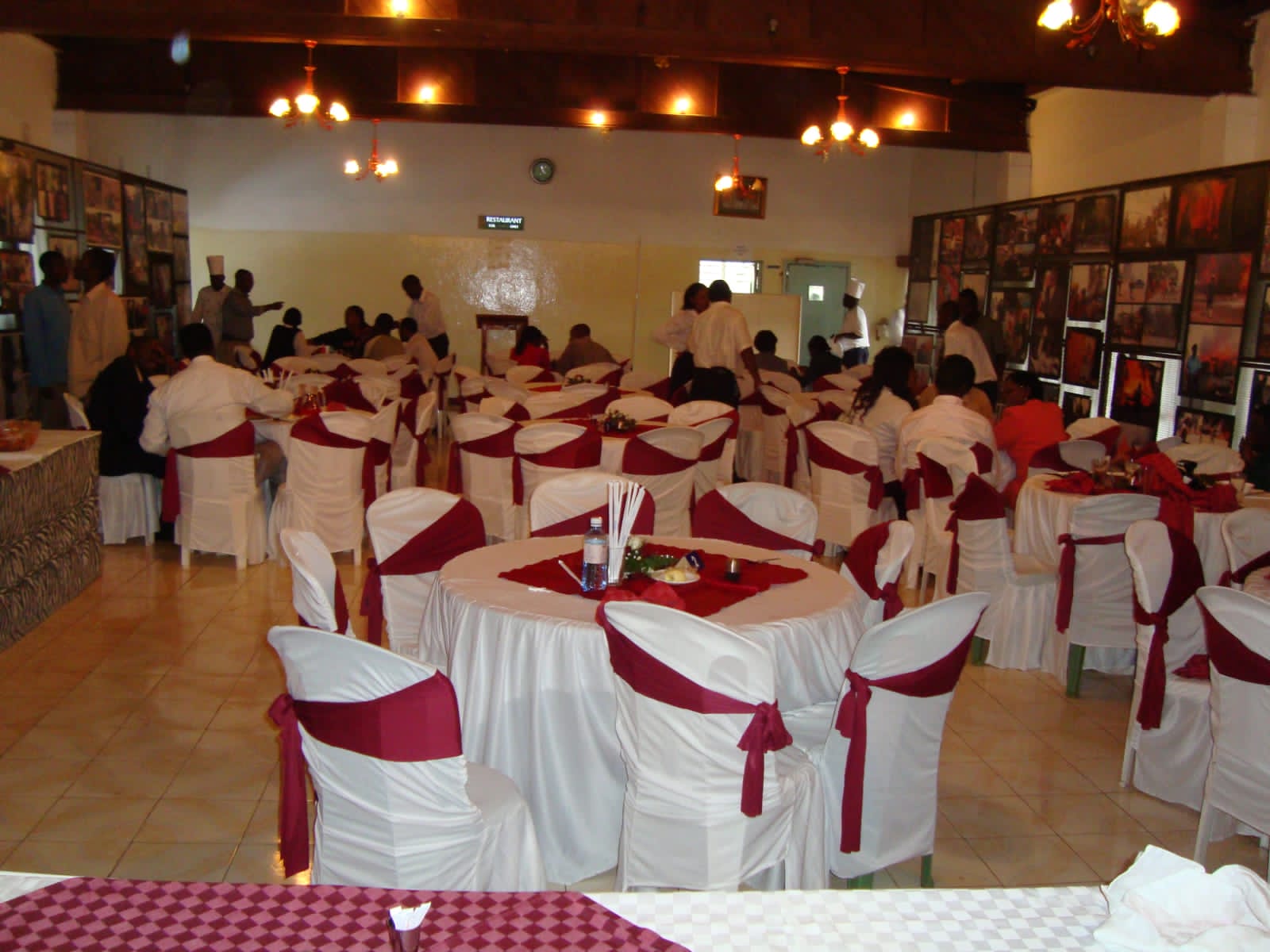 DINERS HALL
Holds a capacity of 35  50
persons
depending on the type of function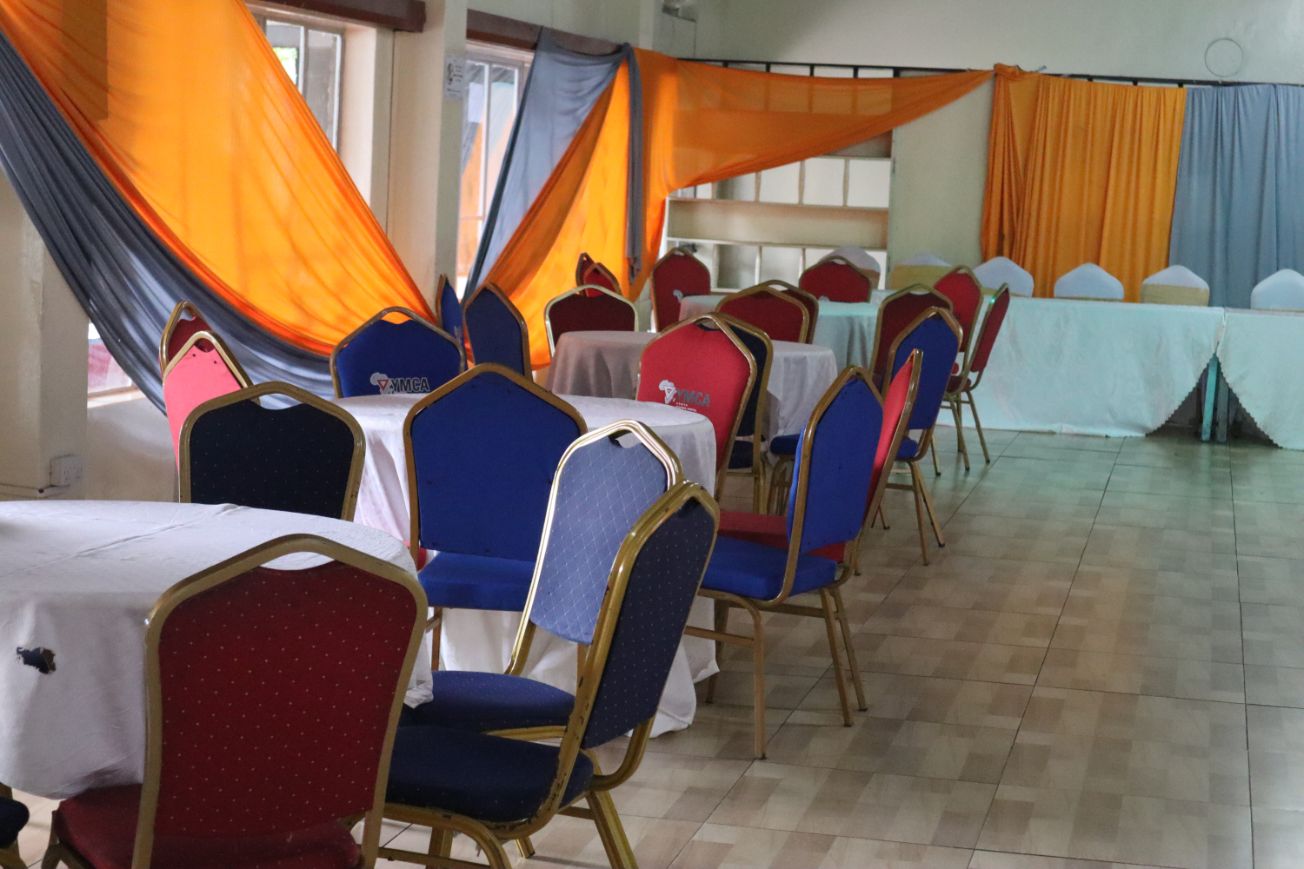 GAMES ROOM
Can hold between 20 – 30 persons depending on the type of Function
Rates
Full day – 10,000.00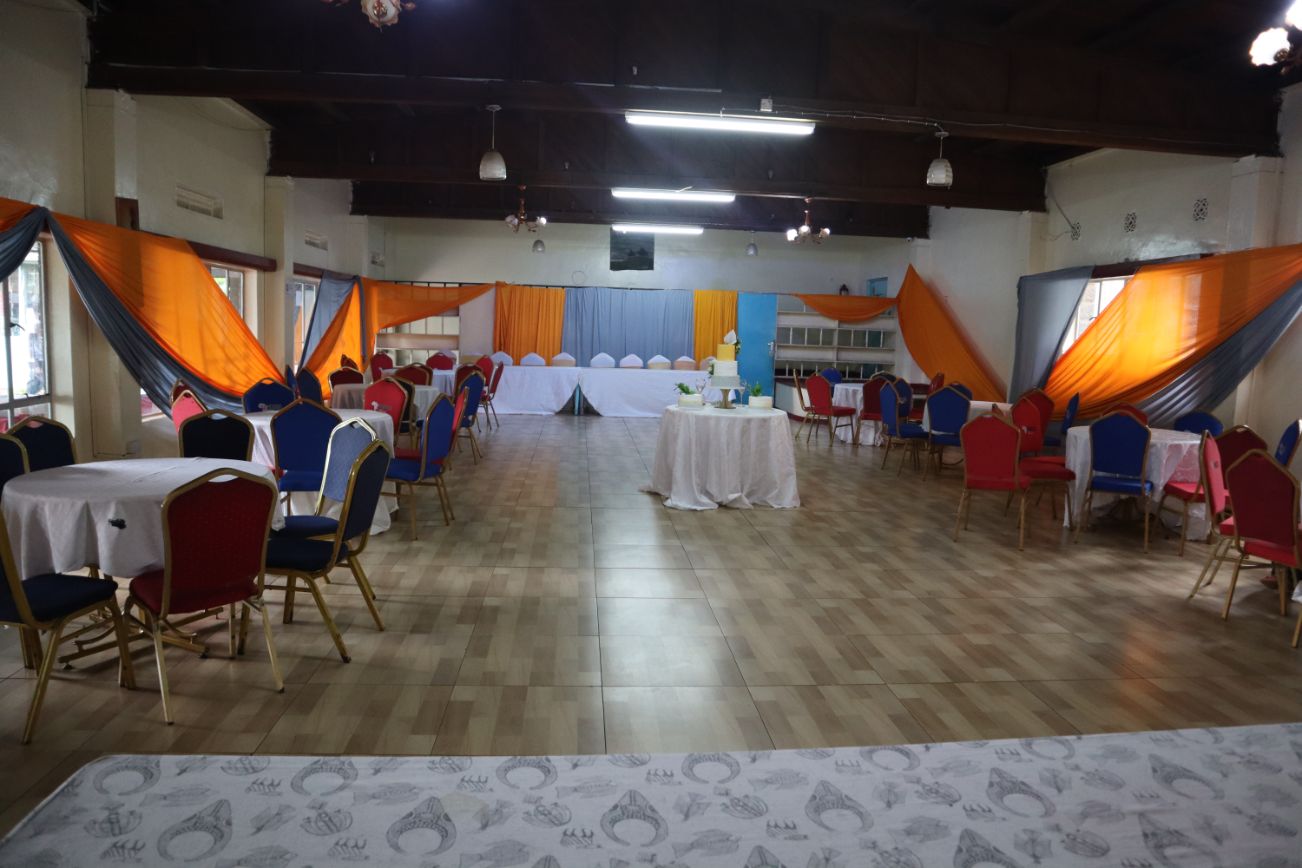 CHAPEL: 40 – 50 PAX
Christian emphasis group, fellowships and retreat interactions, can suit all types of informal events.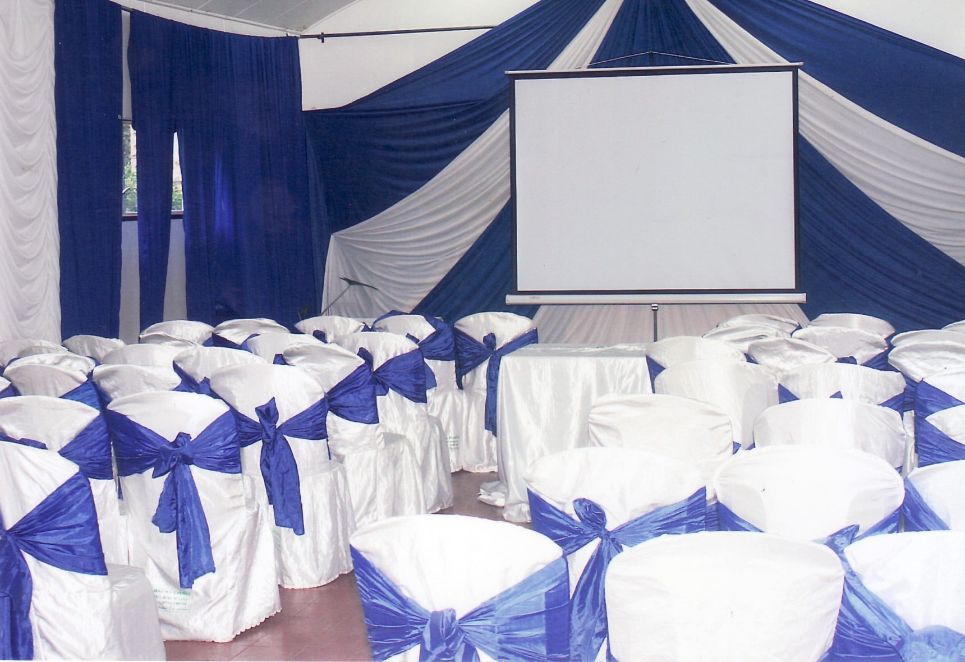 BOARD ROOM: 10 – 15 PAX
The Boardroom features projector, tea/coffee service and enough privacy to hold your board meetings, Interviews and other Management functions.